Day 1 - Febuary 11-12, 2010
Welcome to Japan
So, there I was: saying goodbye to my parents at the Calgary airport. Ahead of me was the 3 1/2 hour flight to San Francisco, followed by a 3 hour layover, followed by a 10 1/2 hour flight to Narita, Japan. Narita is the city just outside Tokyo that houses the international airport.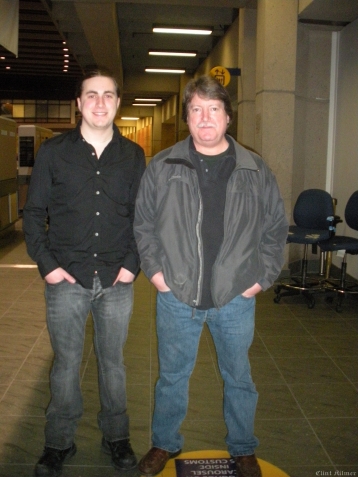 Saying goodbye to Mom and Dad in the Calgary airport. Goodbye YYC!
My first-ever first class seat! It was incredible. I had my own little "room/cubicle" complete with my own TV, and the seat could be laid down to make a completely horizontal bed. They asked me "Would you like anything to drink before takeoff Mr. Kilmer?". I'll leave it at that.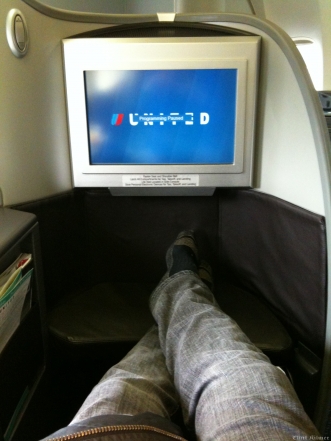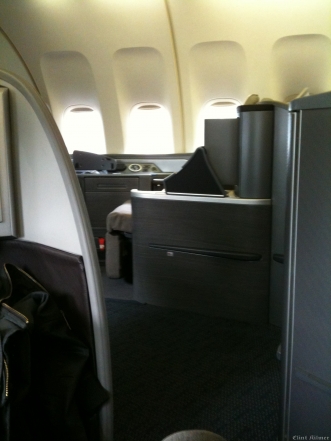 My first class seat! Thank you very much for the upgrade :D
I left the -7 timezone, flew past the International Date Line, and entered the +9 timezone. So I flew back in time and arrived the next day, 16 hours ahead, while only being in the air for 13 hours >.<. So, after 13ish hours in the air, I saw my first glimpse of Japan! I was so excited. I recorded the landing and took photos all the way down.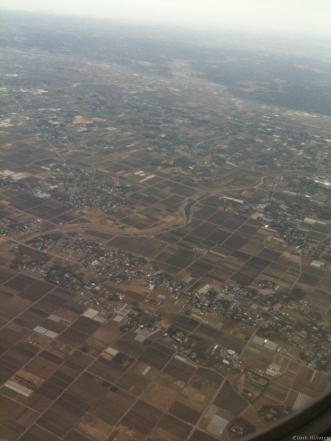 My first glimpse of Nippon
Here's some more photos of the overcast, still-winter, Japanese landscape during the descent. It was February after all.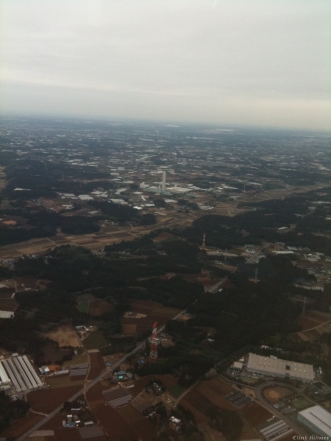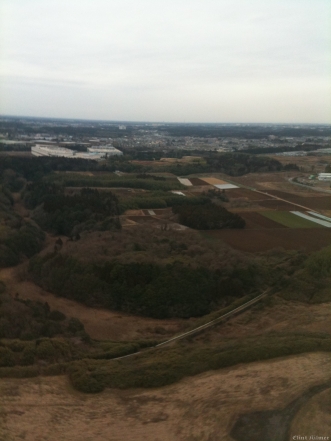 Japan from the air; too bad it was so overcast.
I wasn't lying when I said ALL the way down.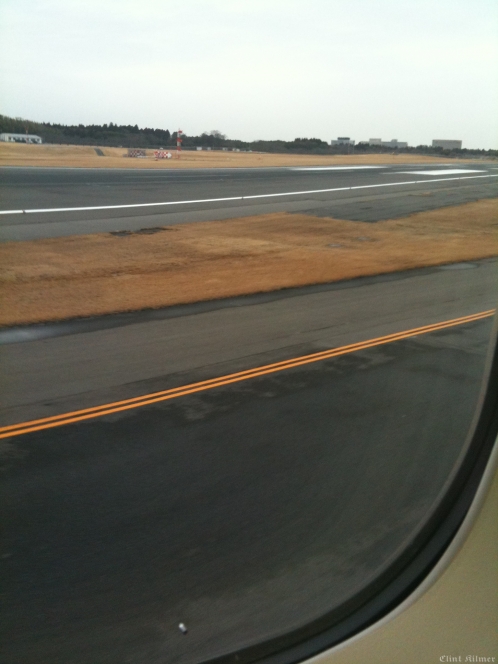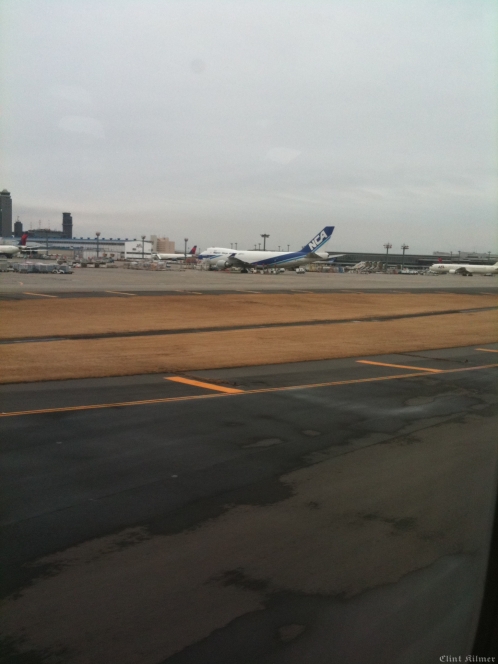 Landing, getting really excited now.
I didn't really know what to feel at this point. It still hadn't hit me yet. I was lost in a strange daze...
And here's a video of the landing.
I was so tired. So very tired ---____--- and it was only 3:30pm local time. But I had arrived! I finally made it to Japan! So what did I do? I took photos with my iPhone 3GS >.< I'm still sad about that. Why didn't I use my better camera??
Affirmation!
Walking through the airport to customs was all a sleepy blur. They stapled a copy of my ninety-day visa in my passport, which I still find odd to this day.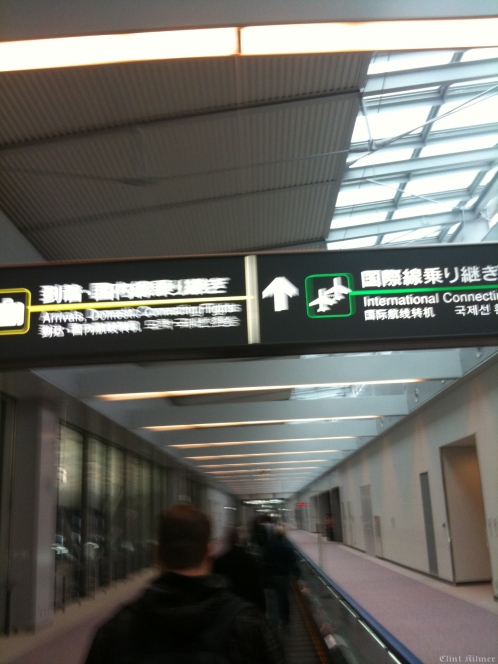 Sorry for the horrible blurry photos, but they do document my first steps in Japan.
Wow, blurry photos. I promise they get better the next day, when I realized just how bad they were :D
My first experience with a fake food display. Remind me to stop taking photos with my iPhone 3GS >.<
That was a fake food display, which is incredibly helpful for gaijin(foreigner, also "gaikokujin"). If you can't read the menu, it's prefectly allowed to lead your server to the window and point at what you want to order. It also serves the purpose of making you hungry. Heck, I might as well just eat my way accross Japan. The food there was so incredibly great.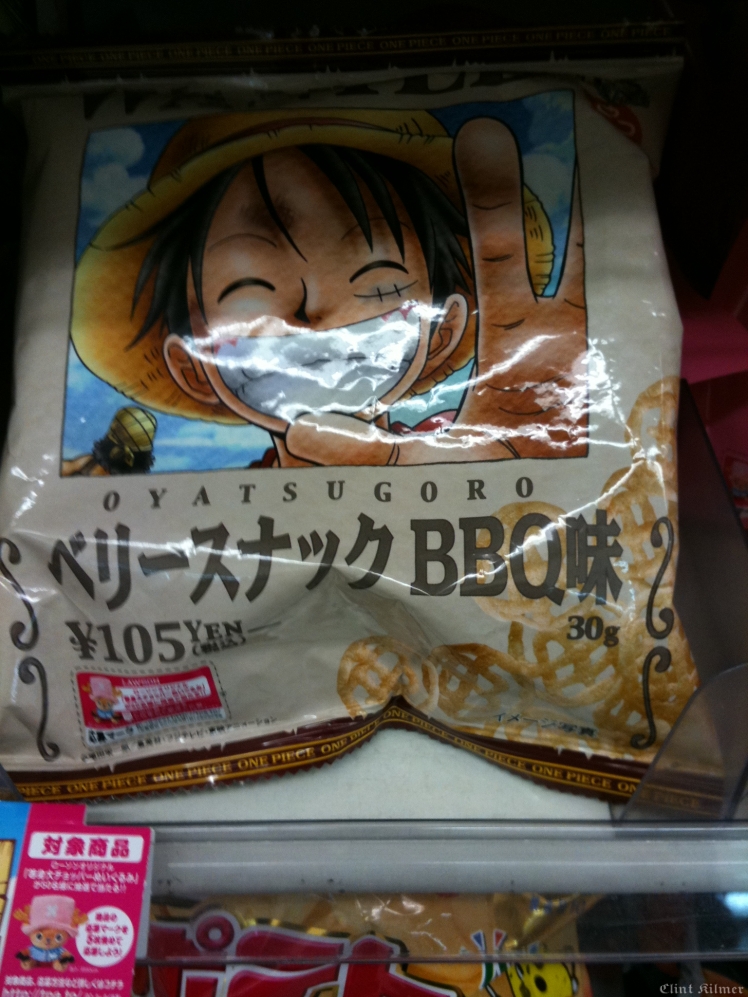 This photo is dedicated to Chris and Pearce. Yes, those are chips. And yes, I did buy them. And Miles ate them haha.
I found some anime-themed snacks in a combini(convenience store), although I had hoped for something better than One Piece, hehehe...
So my friend Miles and his girlfriend Tomoko came all the was from Nagoya to meet me at the airport. Such great friends, thank you guys. Miles was living in Japan for a year during this time, which was one of the reasons that I went when I did. He still had a couple of months left before he had to go back to Canada. We bought beer(which I later found out that you can buy pretty much anywhere) and food(more on combini food in a later post) and proceeded to try and find a hotel at the airport, as the train ride to Tokyo takes about 90 minutes. I also scheduled my appartment interview for the next day.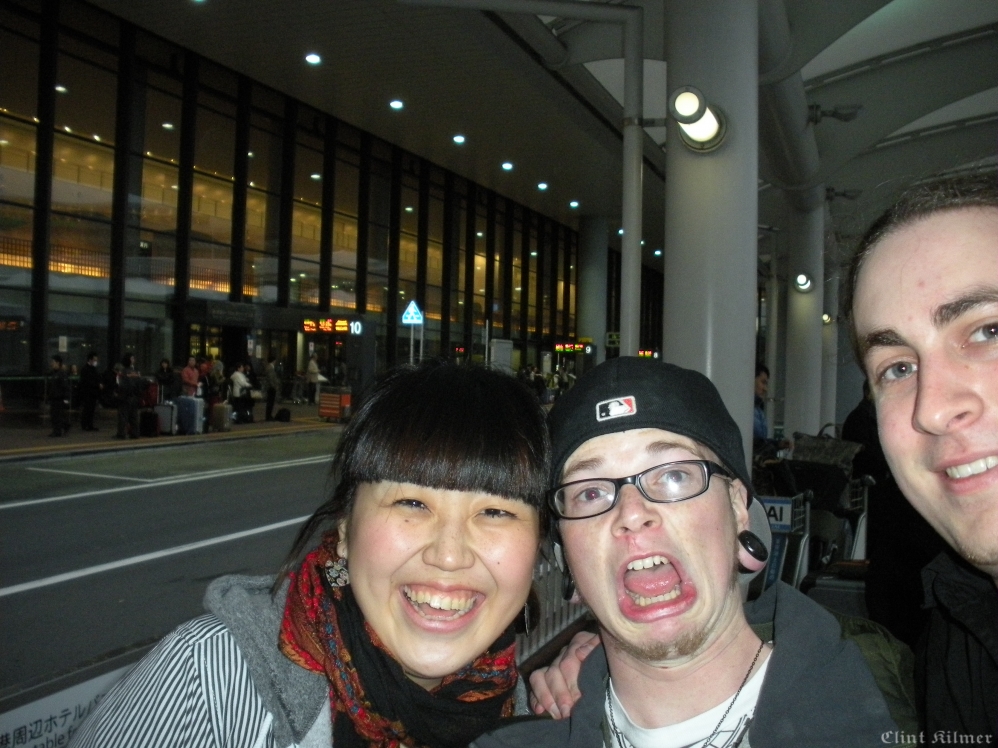 Tomoko, Miles, and I, waiting for the bus to take us to our hotel.
It was still winter when I arrived in Japan. The cherry blossoms of spring were about a month away. It was hard to believe though, because it was really cold! And raining. Which makes it feel even colder.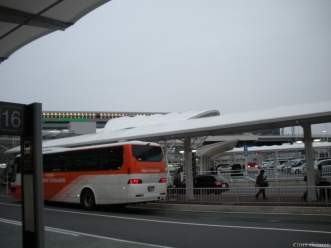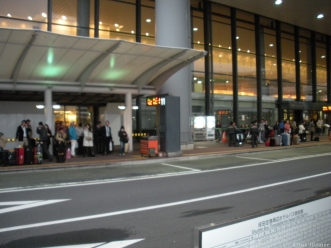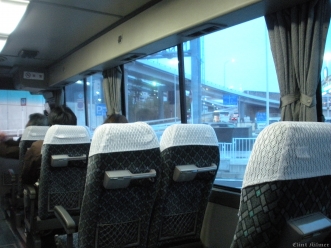 Some more blurry photos of the bus.
The three of us hopped on the bus that took us to the airport hotel. We ate, drank, and watched Japanese TV, which consisted of some epic game shows(please google some), dramas, and anime.
Biru(beer).
We sampled the whole beer selection the combini had. Some were sampled a few times. Needless to say, I had a very long day, and fell asleep at like 9pm. And thus, my first day in Japan has ended. Tomorrow is Tokyo!